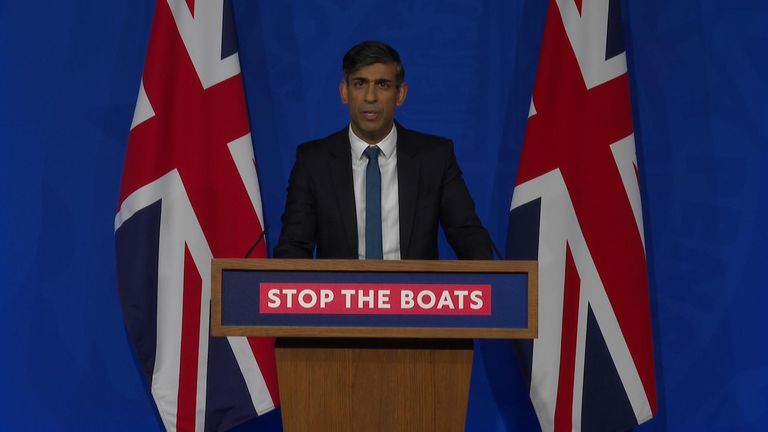 It was the prime minister's day in court today, and he really needed a win.
Instead, the linchpin of his immigration plan – to send asylum seekers to Rwanda – is not just loose but lost.
For a leader who has said, on repeat, that he will stop the boats, Rishi Sunak had little option after this almighty setback to double down on the plan.
Politics latest: Labour frontbenchers resign over Starmer's Gaza stance
Sunak presses ahead with Rwanda plan

Appearing before the media after losing this case in the Supreme Court, Mr Sunak sounded determined and tough: Rwanda not safe for migrants? No matter – parliament will pass emergency laws to declare it safe and will disapply international law, such as the European Convention on Human Rights, when it comes to the government's Rwanda policy.
And then there was this promise to voters: "Flights will be heading off in the spring as planned."
It was tough talk and a clear plan but stop for a few minutes and you ask yourself: is this a prime minister on rinse and repeat, trying to change laws only to get bogged down, again?
First, if the Supreme Court says Rwanda isn't a safe country, you can't simply pass a law that says it is.
The prime minister might be able to push it through the Commons with his majority, but the House of Lords may well not want to vote to put anyone in harm's way.
The suggestion by Mr Sunak that this is all straightforward is disingenuous to say the least.
Beth Rigby on the Rwanda ruling

When I suggested to one government adviser that the prime minister might not be able to guarantee flights next spring given the legislative hoops he needs to jump through, they argued: "The Lords question is a question for Labour, not us – will they accept the will of parliament and the people that we must stop the boats?"
I suspect the answer to that will be a "no" and this will be neither a quick or easy process.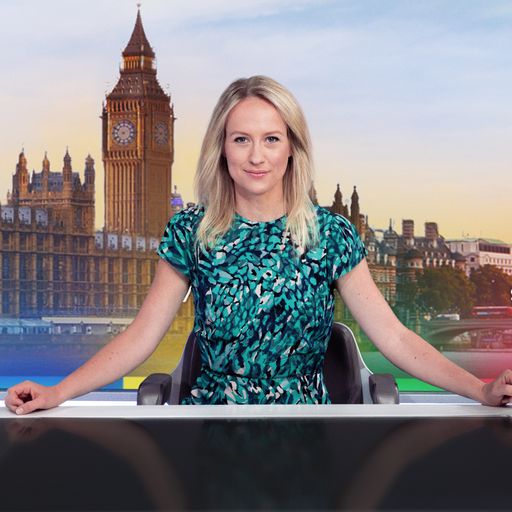 Politics Hub with Sophy Ridge
Sky News Monday to Thursday at 7pm.
Watch live on Sky channel 501, Freeview 233, Virgin 602, the Sky News website and app or YouTube.
Then there is the question of any domestic laws the prime minister does pass being challenged in the European Court of Human Rights in Strasbourg.
Read more:
Rwanda plan ruled unlawful by Supreme court
Explainer – how did the government policy end up in the courts?
Now, on that, the UK-Rwanda treaty might help, says former head government lawyer Jonathan Jones.
That's because Strasbourg could issue an interim "rule 39" order to say the UK can't allow flights to take off – as it did earlier this year – but it sounds like the prime minister would ignore it.
But what all of the above points to is that this is no quick fix and that matters politically, because the one big takeaway I heard from that media conference was that the flights will get off the ground next spring.
Those on the right of the party will be led by Suella Braverman agitating for the prime minister to withdraw from the ECHR now and get the flights going or face a new Tory civil war. The stakes could not be higher.
A prime minister's announcement on next steps today raises more questions than it answers, while his new promise still, for now, looks extremely hard to keep.
When the history of the Sunak government is written, will "stop the boats" be remembered as an election-winning slogan or Mr Sunak's political epitaph?