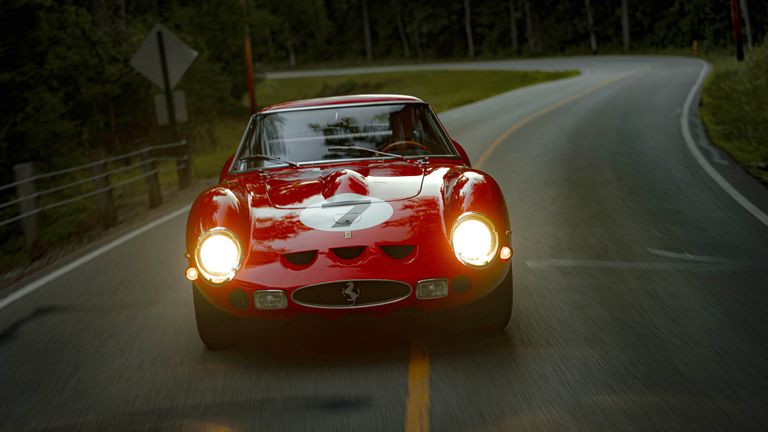 A 1962 Ferrari has sold for a record $51.7m (£42m) at a Sotheby's auction in New York.
The striking red 330 LM/250 GTO model, which is the only GTO Tipo 1962 to have been raced by Formula 1's Scuderia Ferrari, has become the most valuable Ferrari and the second highest priced car to be sold at auction.
Dubbed a "once-in-a-generation" chance purchase, the iconic vehicle – which was given the chassis number 3765 – was claimed by its new owner after nearly four decades in private ownership.
Alongside making sales history, the model has a legendary status on the racing track having won second place at the 1962 Nürburgring 1,000km in Germany and was placed second in the GTO class at the 2011 Pebble Beach Concours d'Elegance.
The "Holy Grail" hypercar was previously owned by a chairman of the Ferrari Club of America.
It won an FCA Platinum Award, the Coppa Bella Macchina at the Cavallino Classic and received a Best of Show at the Amelia Island Concours d'Elegance in Florida.
Mike Parkes and Lorenzo Bandini piloted the car for Scuderia Ferrari at the 1962 24 Hours of Le Mans race, and it also secured the position of runner-up in the 1965 Sicilian Hillclimb Championship.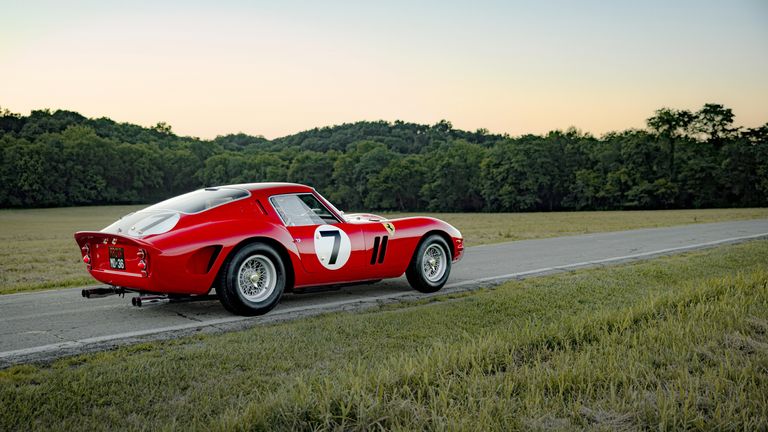 Read more from Sky News:
Ferraris enter 21st century with electric engines
Prince William tries dragon boat racing in Singapore
Picasso's Femme A La Montre painting sells for £114m
Gord Duff, RM Sotheby's global head of auctions, said: "Celebrating this sale during Sotheby's marquee week highlights the unparalleled stature of this Ferrari as one of the world's most desirable objects."
"Now, it ranks among the most expensive cars sold at auction, a true testament to its singular place in history," he added.
The collector's piece is one of the rarest and most sought-after sports cars where just 36 models were made from 1962 to 1964, according to Forbes.