The morning after the last election, the Liberal Democrats were left licking some pretty deep wounds.
The single issue ballot saw Boris Johnson and his Tories bring home a landslide victory with their promise to "Get Brexit Done", while Jo Swinson's pledge to reverse the referendum saw Lib Dem numbers in the Commons shrink from 21 to 11 – with even the leader ousted from her seat.
An internal review of the campaign called it a "high speed car crash", and some questioned whether the party could ever have the impact it once had on the electorate again.
But skip to 2023, with Sir Ed Davey at the helm and the party's first autumn conference since that fateful year – COVID and the Queen's death led to the others being cancelled – and there is an audible buzz of positivity coming from its members.
With four by-election wins since the start of this parliament, ripping safe seats from the Conservatives, a stonkingly good performance at last year's locals, and a general election on the horizon, Oxford West and Abingdon MP, Layla Moran, says: "We are really buoyant as a party, and with all those wins, the first thing we will be doing at conference is celebrating!
"This could be the last conference before the next general election (which is expected in 2024). We are confident going into the election, but confident does not mean complacent.
"We have a winning formula that has worked with winning seats in both local and by-elections. We will take that forward but with zero complacency."
Lib Dems: 'Get these clowns out of No 10!'

Her fellow Lib Dem MP, Christine Jardine, who represents Edinburgh West, agrees, saying there is "excitement" in the air.
"Momentum is the right word, but also optimism," she adds. "We have four new MPs, hundreds of new councillors, and 16 new councils. It shows we have moved on from 2019 and we are in a very different place.
"This could be the start of something."
For anything to get started, however, the Lib Dems need to agree on a policy programme.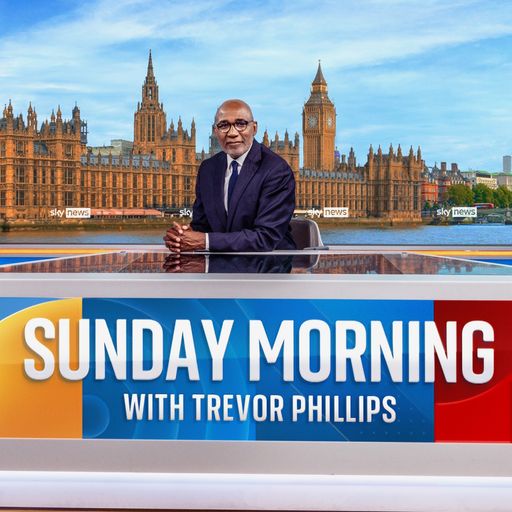 Sunday Morning with Trevor Phillips
Watch live each week on Sunday at 8:30am on Sky channel 501, Freeview 233, Virgin 602, the Sky News website and app or YouTube.
Members will vote on the party's "pre-manifesto" on Sunday, which is described as the "first draft" of what is to come in the next election campaign.
The cost of living crisis will, of course, feature heavily, with various policies to help struggling households set to be unveiled.
Women and equalities spokeswoman Ms Jardine also revealed to Sky News one such measure that falls into her brief – a push for free period products, echoing the legal right established in Scotland last year.
"I grew up in a family with three daughters," she said. "There were four women in the house and that got expensive!
"We need to be thinking of those issues, we need to be looking at how we look after people, not just those who are in a cost of living crisis now, but also those who are just managing – as they stop managing when these economic issues hit."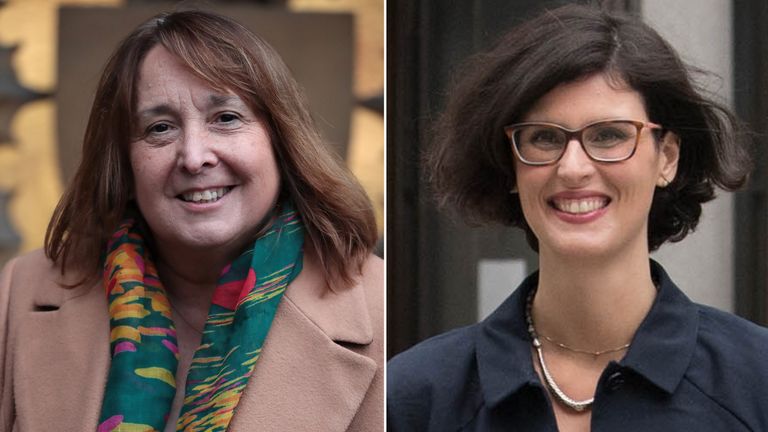 Climate change will also be a focus – perhaps even more so after Rishi Sunak's watering down of the Conservatives' green policies this week – as the party continues to double down on its campaigning around waterways and sewage.
And, despite its impact on their last national results, the topic of Brexit will still be on the agenda, with Ms Moran saying the party hadn't "lost its roots".
"Well, the discussion is not about 'Brexit' as that's the past," she adds. "But the country is in a total state and you have to think about the economy, so you have to think about fixing that broken relationship with the EU."
She says the Lib Dems have a four-part plan, "starting with the low hanging fruit like rejoining Europol and schemes like Erasmus", then "when the timing is right", bringing up the prospect of the single market again.
"It is not off the table," says Ms Moran. "We want to be at the heart of Europe, that's not changed."
Lib Dem Leader on wet wipe ban

However, the "golden thread" running throughout conference will be about one service in particular – the NHS.
A senior party source revealed the "centrepiece policy" would be the legal right to see a GP within seven days.
This isn't a new idea for the party, but it will be the first time it has been formally adopted in the manifesto.
So, why the NHS? Because the Lib Dems think voters in the seats they are targeting are feeling the impact of health service pressures like never before.
"30 years ago, when we knocked on doors in Tory seats, we spoke about the economy or crime," said a source close to Sir Ed.
"But 30 years ago, the NHS was just about working in those more rural areas, and struggling in more urban, Labour seats.
"If you go into those rural areas now, the local NHS services have been depleted so much – for those trying to get a GP appointment, those trying to get an ambulance to show up, the fear of ending up on a cancer waiting list.
"The NHS crisis has come to these villages."
Read more:
Almost half of public blame government for industrial action by doctors, poll finds
NHS England waiting list hits record high as 7.6m on hold for routine treatment
NHS at 75: What Britons really think about the health service
The Lib Dems came second in 91 seats at the last election, and 80 of those saw them come second to the Tories, with many in the so-called "Blue Wall" – the term used to describe safe Conservative seats across the south of England.
The leadership thinks they can "take a bite" out of those seats, especially by focusing on the current government's track record when it comes to the NHS, holding a "Blue Wall summit" on Friday to welcome their marginal candidates to conference to talk tactics.
"We are key to getting the Tories out," said a senior party source. "We want to capitalise on that – focusing on the seats where we came second in the Blue Wall.
"And we will talk a lot about the Blue Wall at conference, as well as showing off our rising stars in the party that are running in those seats."
One person hoping to benefit from that election machine is Josh Babarinde, the Lib Dem prospective parliamentary candidate for Eastbourne.
"We run on volunteers, so what is exciting about this conference is getting together our army of activists, who don't have masses of billionaire donors propping them up, and firing them up," he said.
"The momentum is building and building and building. We had a bruising result in Eastbourne in the 2019 election, now people are coming into the office wanting to take to the streets and campaign for the election. The country hasn't seen anything yet."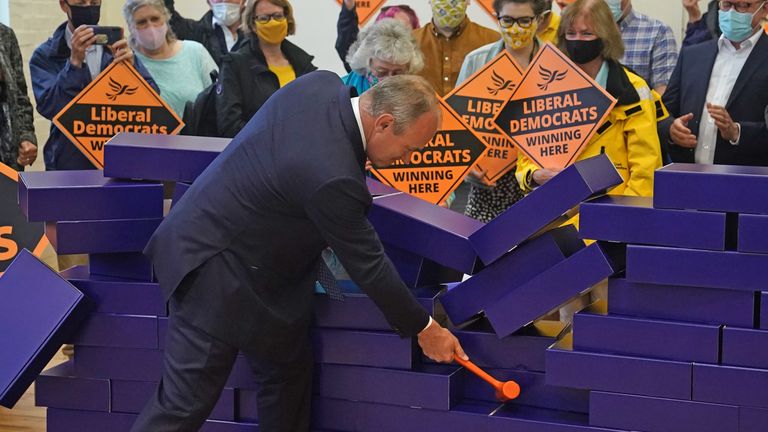 But all this "optimism" and "excitement" appears to have its limits.
Just over 10 years ago, the Lib Dems were the kingmakers, the party who decided the next prime minister and secured themselves senior positions at the top of government.
Yet, ask MPs, strategists or members if they are aiming for power again and every answer is either a deflection or laced with trepidation.
"Ed feels strongly that so many leaders in the past got distracted by thinking about [government] without thinking about winning those seats," said a source close to the leader.
"It creates an atmosphere of anticipation and then we don't focus and don't try to win seats."
The party has already ruled out going into coalition with the Conservatives again – a decision that saw the party collapse electorally at the 2015 election and put off many of the voters that their former leader, Sir Nick Clegg, recruited.
But they have remained more open and ambiguous regarding any deal with Sir Keir Starmer's Labour.
Starmer refuses to rule out Lib Dem deal

"Ed fears if we start to talk about coalition, it looks as though we are taking those voters we are trying to win over for granted," adds the source.
"We want to focus on being local champions fighting for local services.
"And remember, we won 11 seats at the last general election. There is nothing for us to be arrogant about."
As members start to gather on the south coast, a statement from deputy leader Daisy Cooper tells them this conference will "fire the starting pistol" on the next election campaign and get activists ready for the fight.
"Our horizons are broader than when we went in for the Chesham and Amersham by-election (the first of the Lib Dem wins in this parliament)," said the source close to Sir Ed.
"Journalists laughed at me when I said we could win that seat, now they laugh at me if I say we might not win Mid Beds (the safe Tory seat left empty by the exit of Nadine Dorries)."
But while this conference is set to be one of the most positive gatherings for the Lib Dems in years, there is still a mountain to climb to get the numbers in parliament to make an impact – and a residual fear around what doing well at the next election may mean for the party's future.