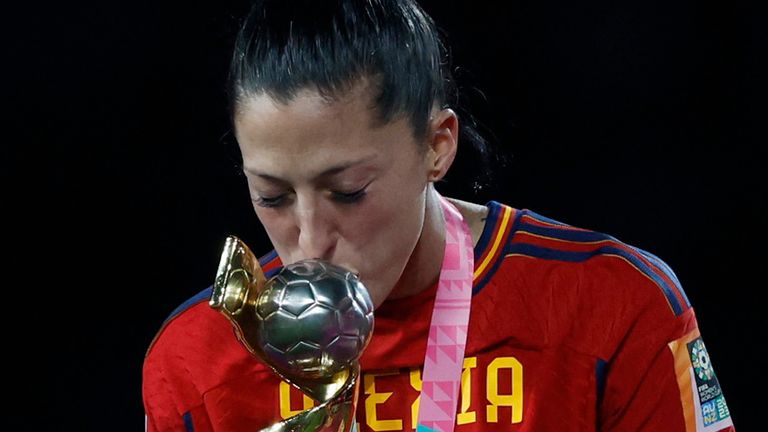 Spain's women footballers have insisted again they will not play for the national side.
It comes after 15 players who were in the World Cup-winning squad were selected by the new head coach for the upcoming Nations League matches against Sweden and Switzerland, with training to begin tomorrow.
They have stopped short of saying they will not play in the matches but pointed to a previous statement saying they would not play for their country.
The statement came hours after it was revealed Jenni Hermoso had not been picked in Spain's first squad since the World Cup kiss scandal erupted.
The players said they would study the "possible legal consequences" to which Spain's football association exposes them and make the "best decision" for their future and health.
Should they refuse, the players could face sanctions including fines of up €30,000 ($32,000) and the suspension of their federation licence for two to 15 years, according to Spain's Sports Act.
Hermoso left out Spanish squad 'to protect her'

Montse Tome, the new head coach, said she had talked to Hermoso, 33, and decided not to include her in order to "protect her".
Hermoso was kissed on the lips by Spanish football federation president Luis Rubiales after the country won the Women's World Cup.
Rubiales' behaviour caused a huge crisis, with Hermoso insisting she did not consent to the kiss.
The incident happened during celebrations after the national side beat England 1-0 in the Sydney final on 20 August, with the whole World Cup-winning team then going on strike in protest.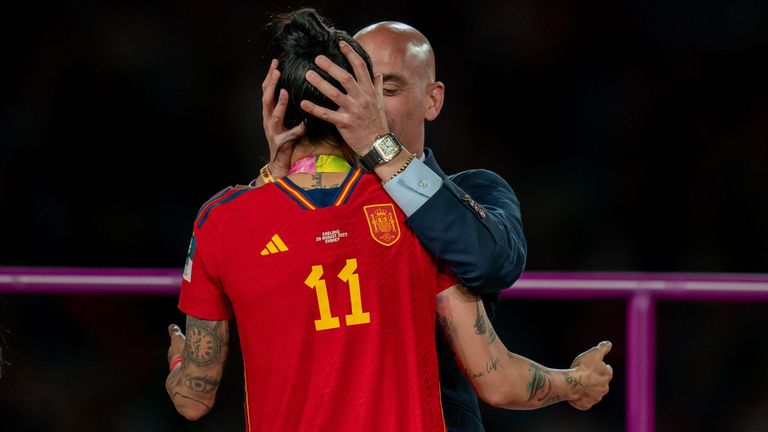 On Monday Tome said she had spoken to all the World Cup-winning players who she picked and expected them to report to training camp on Tuesday.
She said no player had asked not to be called up.
Tome, who was an assistant at the Women's World Cup to ex-coach Jorge Vilda, did not say whether it was Hermoso who asked not to be called up.
Also missing are captain Ivana Andres, Irene Guerrero, Mariona Caldentey, Laia Codina, Alba Redondo, Rocio Galvez and Claudia Zornoza.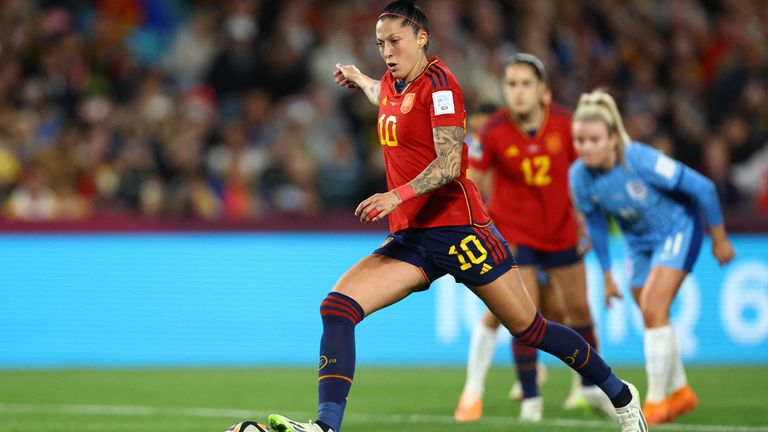 The team has called for wide-ranging reforms and new leadership as Rubiales initially refused to resign before later quitting on 10 September.
Last Friday, 21 of the 23 Spanish players involved in the tournament – including Hermoso – said his resignation was not enough to trigger their return to national-team duty, and they demanded further change in the Royal Spanish Football Federation (RFEF).
World Cup winners do not feel heard
This does not look like the "climate of mutual trust", the Spanish federation pledged to create with their players at the start of the day.
They were still summoned – against their wishes – to play for the national team when the delayed squad announcement came.
Refusing to play against Sweden on Friday could see the players fined €30,000 or banned under Spain's sports law.
.
Are the concerns of the World Cup winners really being taken seriously?
Concerns that were apparent long before the grab and kiss by Luis Rubiales which Jenni Hermoso says she did not consent to on the World Cup final podium.
Concerns that saw a dozen of the players who quit international duty a year ago refuse to go to the tournament.
Rubiales did finally quit. National team coach Jorge Vilda has been dismissed. But his former assistant, Montse Tome, is now in temporary charge.
The cleanout the players want is yet to happen.
That is why they made clear on Friday that they did not feel safe playing for their country without sweeping changes.
It was the latest statement withdrawing their services for a country that has let them down.
And still, players who should be celebrating a career high do not feel listened to.
"The changes made are not enough for the players to feel safe, where women are respected, where there is support for women's football and where we can maximise our potential," they wrote.
That same day, Rubiales was given a restraining order after sexual assault allegations by Hermoso following the kiss.
A judge banned the former president of the Spanish FA from contacting the player or going within 200m of her.
Read more:
Who is Luis Rubiales?
What did Rubiales and Hermoso say in kiss row?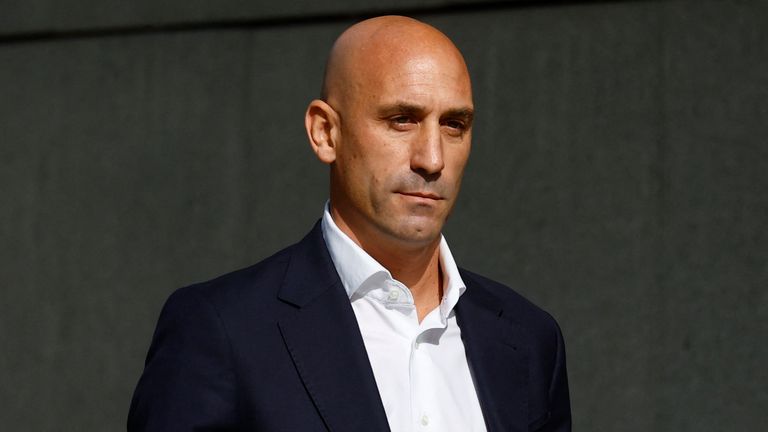 'We stand with Jenni'
Tome suggested Hermoso would return to the team in the future.
"We stand with Jenni," Tome told a news conference. "We believe that the best way to protect her is like this, but we are counting on Jenni.
"I believe this was the best way to protect her."