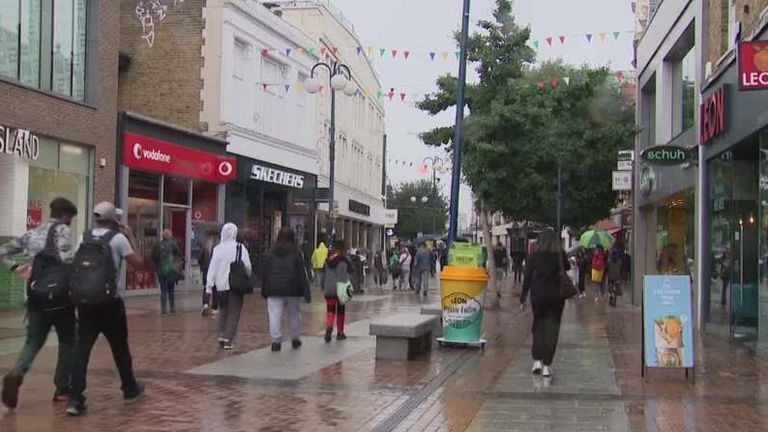 The chancellor has been called on to freeze business rates and to extend reliefs as business lobbyists warn a failure to do so risks jobs, businesses and the future of the high street.
A host of hospitality groups have also asked for an extension of and increase in the retail, hospitality and leisure (RHL) business rates relief scheme in next week's autumn statement.
Failure to do this and to freeze the taxes paid by businesses on commercial properties will increase inflation, the groups said.
"An inflationary increase in the business rates multiplier and removal of reliefs would be disastrous for our sectors. It will mean business failures, job losses and boarded up properties in our high streets, denying people their livelihoods and their social pleasures."
A letter to Chancellor Jeremy Hunt and Secretary of State Michael Gove was signed by representative bodies the British Retail Consortium, UK Hospitality, Association of Convenience Stores, British Independent Retail Association and UK Active.
Despite latest figures showing the rate of price rises is at a two year low, the signatories said cost of living pressures were bearing down on them.
Read more
US inflation data shows world's biggest economy could achieve a soft landing
"Energy prices remain at historically high levels, we have seen soaring wage costs (in our labour-intensive sectors) and our input costs remain high," the letter read.
"For many businesses in hospitality, leisure and retail, the crisis is far from over."
The letter said a combined £10bn a year is paid by the retail, hospitality and leisure sectors.
Were business rates to rise in line with inflation, retail businesses will pay an extra £480m and hospitality firms would have to come up with another £234m, the groups said.
The cap on the RHL relief should be brought to at least £2m per business, the signatories said.
Ending the allowance would cost hospitality £630m and retail £750m, they added.
At the autumn statement the chancellor announces spending and tax decisions and updates the Commons on the state of the economy.