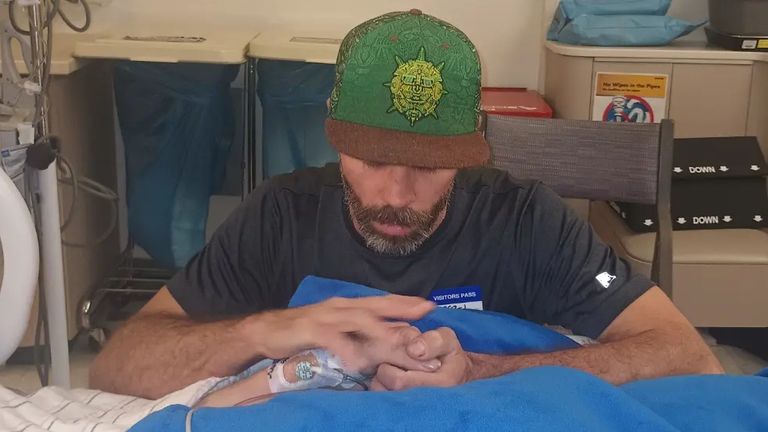 Eight students have been arrested in Las Vegas on suspicion of murder after a teenager was beaten to death.
Las Vegas police said the students were aged between 13 and 17 and investigators were working to identify two more teenagers believed to have been involved in the fight on 1 November.
Jonathan Lewis, 17, died in hospital with severe "head trauma" a week after the attack, homicide lieutenant Jason Johansson said.
Mr Johansson said the fight had been arranged after a pair of headphones and a vape pen were stolen from Jonathan's friend.
Investigators believe Jonathan was originally not supposed to be involved in the fight but accompanied his friend to a nearby alleyway, where the brawl was scheduled to take place after classes ended for the day at Rancho High School in eastern Las Vegas.
The coroner's office in Las Vegas ruled the beating was a homicide.
Mr Johansson said the local FBI office assisted with the arrests on Tuesday morning, and the two other students will also face murder charges.
The students will not be identified because of their age. Mr Johansson said he and his team are working with the local district attorney's office to determine if they will be charged with murder as adults.
Read more from Sky News:
Man arrested over death of ice hockey player whose neck was cut by blade
Body of man missing since August found in mountains with his dog alive and by his side
Jonathan's father, Jonathan Lewis Sr, said his son had confronted the group after "one of his smaller friends" had something stolen from him and was thrown in a bin.
"Jonathan was a hero who tried to help a smaller child who was being bullied and 15 people attacked him in cowardly violence and our beloved son was beaten to death," he said in a statement on a fundraising page.
"Jonathan was an aspiring artist, a kind, loving, caring, and generous young man who had his whole life ahead of him and he will be forever loved and cherished every day every moment."