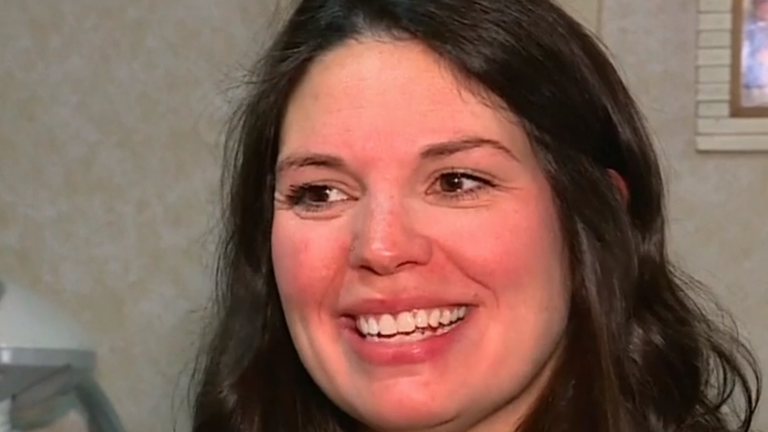 A woman with a rare double uterus is expecting a child in both.
Medical phenomenon Kelsey Hatcher, from Alabama in the US, was born with two functional uteri that each have their own cervix.
After finding out she was pregnant in spring and completing her initial ultrasound, she shared the exciting news with her husband Caleb – that not only was she expecting, but was pregnant in both organs.
Ms Hatcher recalled telling him: "I said, 'Well, there's two of them in there.' And he said, 'You're lying.' I said, 'No, I'm not."
The couple, who are already parents to three young children, are expecting two new daughters, NBC affiliate WVTM reported.
Ms Hatcher's obstetrician, Dr Shweta Patel, told the channel the pregnancy was "very, very rare" adding: "Some obstetrician-gynaecologists go their whole careers without seeing anything like this."
Because of its uniqueness, her pregnancy is considered high-risk.
Dr Richard Davis, a specialist in high-risk pregnancies at the University of Alabama, said: "A double cervix or double uterus is way under 1%, maybe three per 1,000 women might have that.
"And then the probability of you having a twin in each horn is really crazy."
Read more:
Breast implants used in lifesaving surgery after lungs removed from man's body
World's first whole-eye transplant hailed as breakthrough
Ms Hatcher's daughters are growing normally but the toughest part of the pregnancy will be when they are born, whether that be together or separately.
Dr Davis said if and when she goes into labour, "we will have to monitor each uterus and see which one's contracting, and if they're doing sort of almost the same or they're different".
Her uteri could begin contracting at different times, meaning Ms Hatcher's daughters may be born apart, separated by hours, days, or even weeks.
With each baby having their own uterus and placenta, the question remains of whether they will be twins or just siblings.
Dr Patel said: "I think medically, this is such a rare thing that we don't have a better way of describing it besides still calling them twins."
The parents said the new babies will certainly be their last.
"We're grateful for the blessings for sure, but this will definitely be the end," Ms Hatcher said.
Her due date is Christmas Day, and a team of doctors will be standing by when she goes into labour.