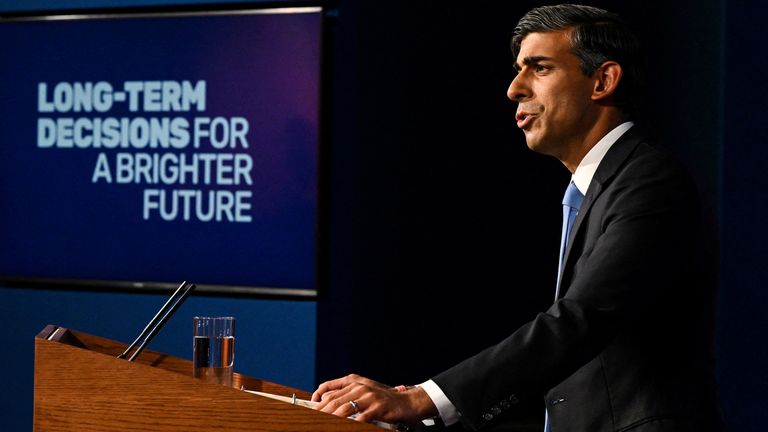 Rishi Sunak is considering plans for a "British baccalaureate" that would see pupils over 16 study a wider range of subjects, Sky News understands. 
A government source said a move towards a more continental-style system is one option being looked at as part of proposals to radically reform A-levels.
According to The Times, which first reported on the story, English and maths would become compulsory up until the age of 18.
They are currently only compulsory until age 16, though Mr Sunak has previously announced plans to require students to study maths for two extra years.
No final decision has been made, and the plans are unlikely to take effect before the next election, according to the newspaper.
It comes ahead of the Conservative Party Conference, which is using the slogan "long-term decisions for a brighter future".
If confirmed, it would widen the wedge on education with Labour, whose policies – including scrapping the VAT exemption on private schools – have focused on breaking down barriers and raising standards.
Read more:
Starmer pledges speaking lessons for children
Starmer hopes to bring state schools up to private standards in first term
Bridget Phillipson, the shadow education secretary, said of the proposals: "This is just the latest undeliverable gimmick from a weak prime minister and a dying Conservative government with no serious plan for improving standards of education for young people.
"Rishi Sunak should be focusing on long term plans to improve literacy and numeracy in younger children, not pursuing short term headlines with this unworkable policy, which will do nothing to raise standards."
She added: "Labour will be focusing on how we lay strong foundations for high and rising standards in our schools and deliver a major review of curriculum and assessment from government, as part of our mission to break down barriers to opportunity."
The National Education Union (NEU) were equally critical, saying the "sketchy proposal" shows the government "has failed to recognise that we have a deep teacher recruitment and retention crisis".
Daniel Kebede, General Secretary of the NEU, said: "The government has not recruited or retained sufficient English and maths teachers to educate 11-to-16-year-olds. One in six English teachers and one in five maths teachers do not have a relevant post-A-level qualification.
"This already parlous situation will deteriorate because last year the government missed their recruitment target for secondary teachers by 41%, and this year they will only recruit half the necessary number of graduates to train as secondary teachers."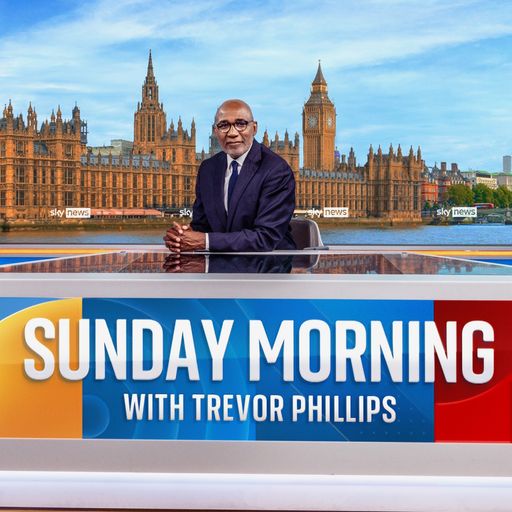 Sunday Morning with Trevor Phillips
Watch live each week on Sunday at 8:30am on Sky channel 501, Freeview 233, Virgin 602, the Sky News website and app or YouTube.
The prospect of a British baccalaureate was not denied by the Department for Education.
Asked about the reports, a spokesperson said: "Since 2010 we have made huge progress in driving up school standards and giving young people the best start in life, with record funding for schools and more full-time teachers than ever before.
"We have already taken steps to reform the post-16 qualifications landscape, including reforming technical education and delivering millions of new high-quality apprenticeships.
"Alongside this, we have set out bold plans to ensure that every young person studies some form of maths up to the age of 18 to give them the skills they need to succeed in the jobs of the future."