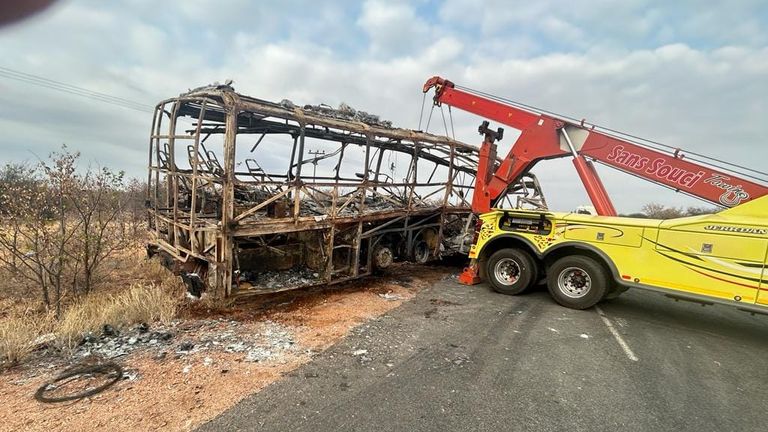 Twenty people have been killed in a crash involving a truck and a bus that was carrying workers to a diamond mine in South Africa.
The collision happened in the northern Limpopo province, close to the border with Zimbabwe, on Sunday.
Construction company Murray & Roberts Cementation said those killed included 17 of its workers, while four others were injured.
The company said the workers were on their way to the Venetia mine in Musina at the time of the crash, and it is offering support to the victims' families.
They were reportedly going to work on an underground project at a mine owned by diamond giant De Beers.
Provincial transport minister Florence Radzilani, who visited the crash site on Monday, criticised the state of some of the trucks that travel on the roads.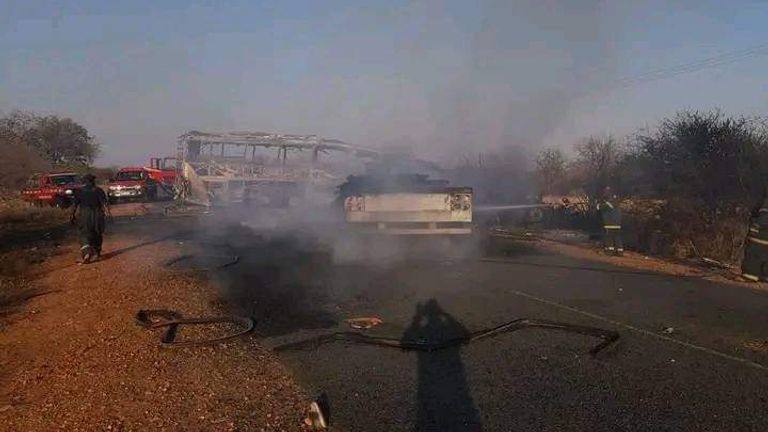 She told broadcaster SABC: "We always talk to our law enforcement officers and send out messages to these drivers to say they must make sure the vehicle is roadworthy so that you don't put the lives of innocent people at risk.
"We are waiting on investigators but there are already allegations about the truck driver not having a license and the truck not being roadworthy."
The Venetia mine is South Africa's largest diamond producer.
Read more from Sky News:
Two female students stabbed at university
Iran releases five detainees in prisoner swap