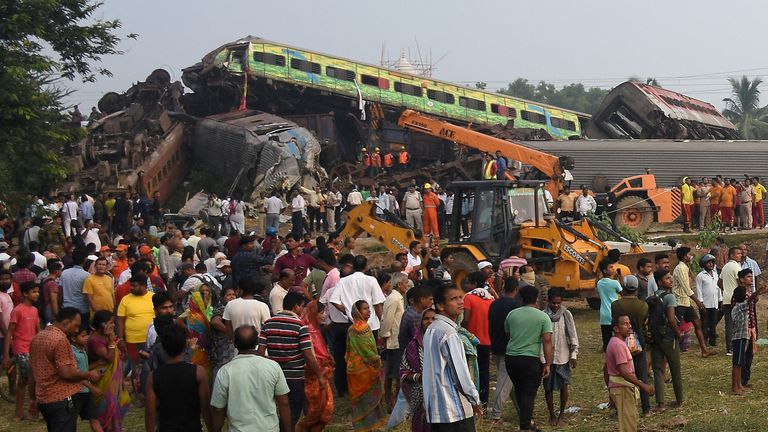 At least 288 people have been killed after at least two trains were involved in a crash in eastern India.
It happened about 130 miles southwest of Kolkata, in Odisha's Balasore district, at around 7pm local time on Friday.
It is the country's deadliest rail accident in more than two decades.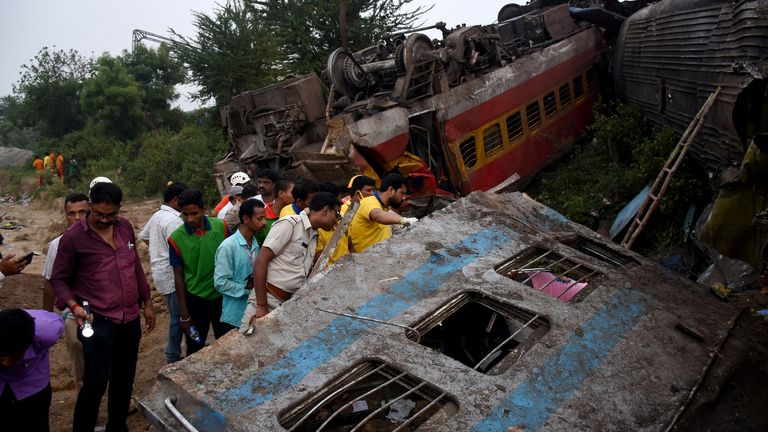 Between 10 and 12 carriages of one train derailed and debris fell on a nearby track, according to railroad ministry spokesperson Amitabh Sharma.
The debris was hit by another passenger train coming from the opposite direction and up to three carriages from that train also derailed.
Fire services chief Sudhanshu Sarangi told the Press Trust of India that more than 850 people were injured – many of them seriously.
A third train carrying freight was also reportedly involved, but authorities have not yet confirmed it.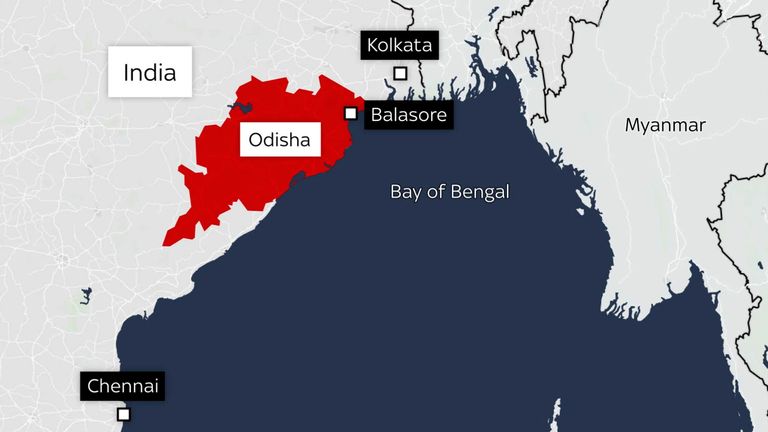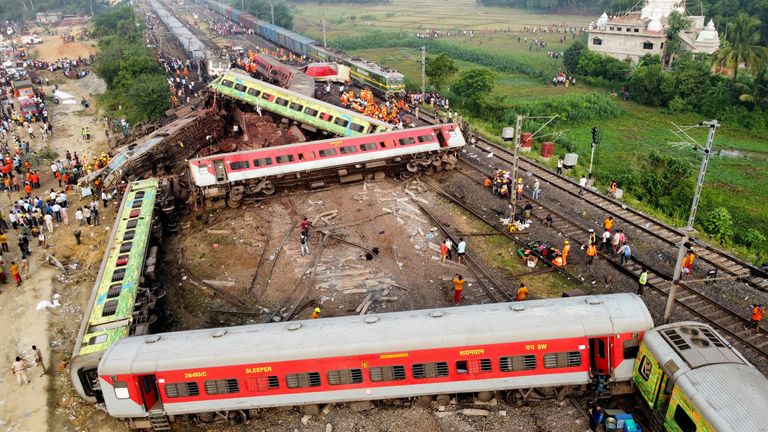 Odisha chief secretary Pradeep Jena tweeted that more than 200 ambulances were sent to the scene.
Video showed police moving bodies covered in white cloths off the tracks and the army has been sent to help the rescue mission.
Indian Prime Minister Narendra Modi said he was "distressed" and that "all possible assistance" was being offered.
Rescuers were still trying to free hundreds of people feared trapped in the carriages on Saturday morning, said Balasore district administrator DB Shinde.
Speaking from India, Sky reporter Neville Lazarus said all hospitals in Balasore were on high alert.
He said the trains involved run along "one of the main artery tracks" of the eastern side of the country's rail network.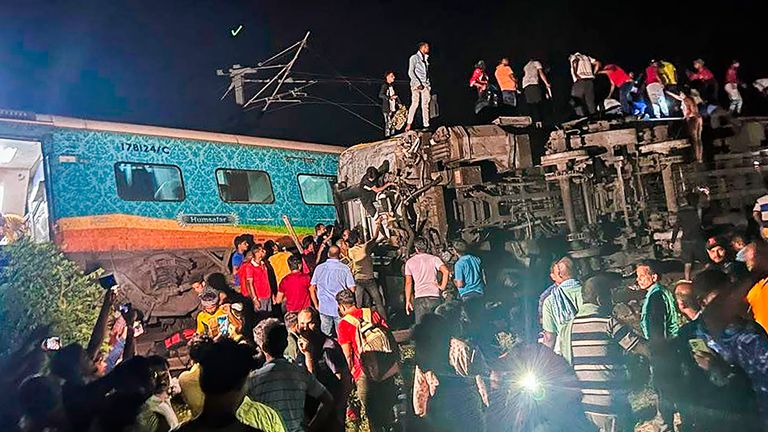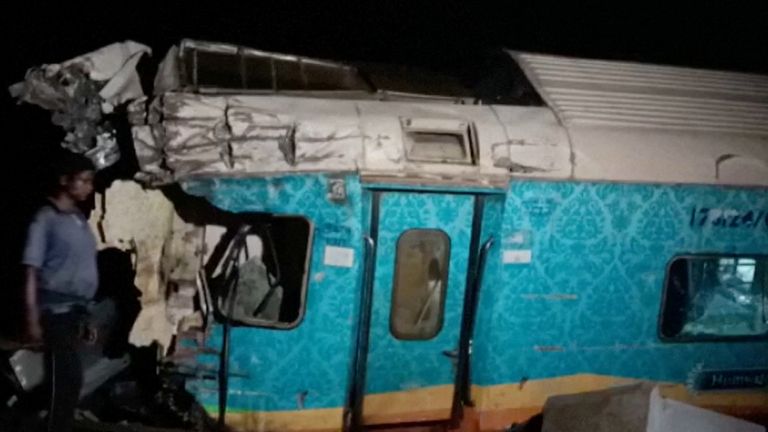 Passenger Vandana Kaleda told New Delhi Television she "found people falling on each other" as her carriage shook violently and veered off the tracks. She said she was lucky to survive.
Another survivor, who did not give his name, said he was sleeping when the impact of the crash woke him up.
"I was woken up by the noise of the train derailing," he said.
"Suddenly I saw 10 to 15 people dead. I managed to come out of the coach, and then I saw a lot of dismembered bodies."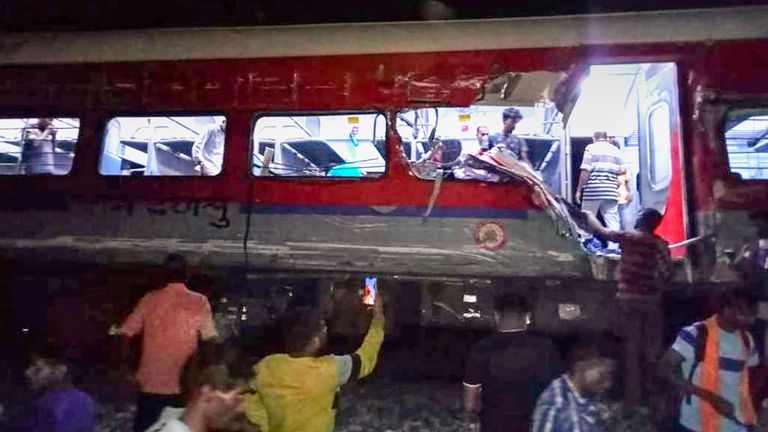 More than 12 million people ride 14,000 trains across India every day, travelling on 40,000 miles of track.
Despite government efforts to improve rail safety, several hundred accidents occur every year on India's railways, the largest train network under one management in the world.
More than 350 people were killed when two trains collided near New Delhi in August 1995 – the worst train accident in India's history.
Most train accidents are blamed on human error or outdated signalling equipment.