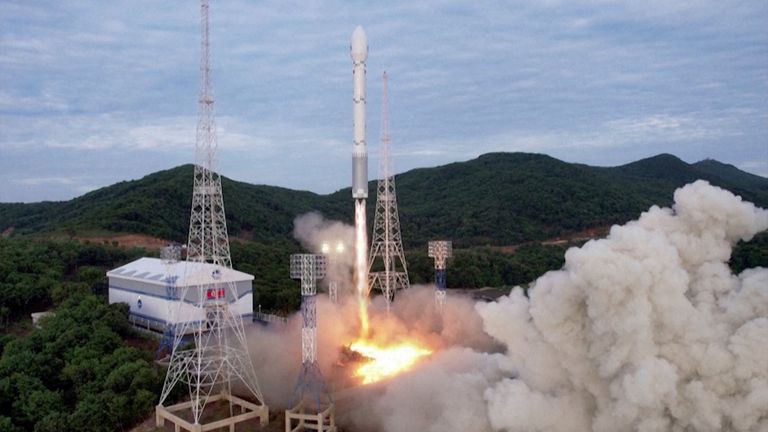 Kim Jong Un's sister has vowed North Korea will be successful in its efforts to launch a spy satellite – after its most recent attempt ended in failure.
Kim Yo Jong said it was "certain" the country would "correctly" launch its satellite in the "near future".
It comes after Pyongyang's latest rocket crashed into the sea on Wednesday during an attempt to launch its "Malligyong-1" satellite into orbit.
In a rare admission of a North Korean setback, the country's state-controlled broadcaster, KCNA, reported there had been a "grave" defect with the rocket, and it had crashed into the Yellow Sea.
Alongside Ms Kim's comments, KCNA also published images of what it said was the new "Chollima-1" rocket lifting off from a coastal launch pad.
Wednesday's launch was the country's sixth attempt to put a satellite into orbit, and its first since 2016.
North Korea previously announced plans to launch the satellite, saying it would be used to monitor US activity.
However, the launch took place earlier than Pyongyang had initially outlined.
It prompted air raid sirens across South Korea's capital Seoul, while Japan also issued a missile warning following the launch from North Korea's northwestern Tongchang-ri area.
The US condemned the launch, which it said involved the use of ballistic missile technology.
A satellite launch by North Korea is a violation of UN Security Council resolutions that ban the country from using ballistic technology because it is regarded as a cover for missile tests.
Read more:
Kim Jong Un 'guides' test of new missile
Kim Jong Un's sister warns of more military drills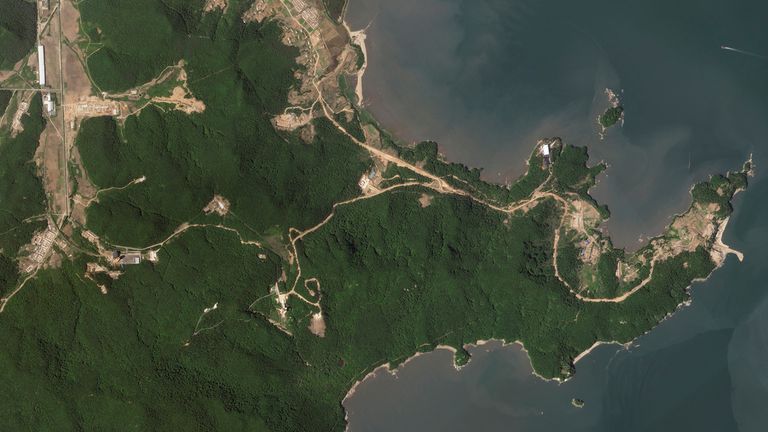 In her statement, Ms Kim said the criticisms of the launch were "self-contradiction" as the US and other countries have already launched "thousands of satellites."
"The US is a group of gangsters who would claim that even if the DPRK (the name North Korea gives itself) launches a satellite … it is illegal and threatening," she added.
Earlier this month, North Korean leader Kim Jong Un and his daughter were pictured examining the country's first military spy satellite.
During his visit, Mr Kim approved an unspecified "future action plan" in preparations for launching the satellite, KCNA reported.