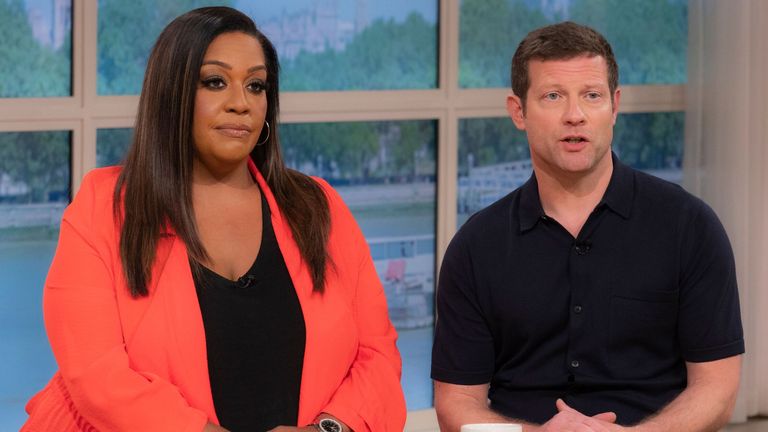 Phillip Schofield has hit back at critics in his first statement after admitting having an affair with a much younger colleague on This Morning.
Less than half an hour before the programme was due to air on Monday, the 61-year-old posted a statement to his 2.9 million followers on Instagram.
It read: "Now I no longer work on @thismorning I am free to say this. I hope you have noticed that it's the same handful of people with a grudge against me or the show who seem to have the loudest voice.
"This morning IS the best show to work on, with the best people. In all the years I worked there there was no toxicity. You can listen to those persistently loud voices if you like.
"But the thousands of guests over the years, thousands of staff and crew, hundreds of presenters and contributors all know, it IS a family of wonderful, talented, kind, hard working people."
It comes after former This Morning doctor Ranj Singh, released a lengthy statement about the "toxic culture" at the show, claiming the "issues" with it "go far beyond him [Schofield]".
Schofield's former colleague Eamonn Holmes said in his reaction to the controversy that he had "finally been caught out".
"He's not the only guilty party. 4 high members of ITV management knew what sort of man he was," he said on Twitter.
ITV have said they investigated "rumours of a relationship" between the host and a production assistant on the show in 2020 but that both parties denied it.
In response to Dr Ranj's claims they said his formal complaint was investigated but found "no evidence of bullying or discrimination".
First show since affair admission
Alison Hammond and Dermot O'Leary are presenting the ITV daytime show today, having paid a short 30-second tribute to him on Friday – a day before he revealed he had quit the programme over an "unwise but not illegal" affair with a production assistant on the show.
Originally on 20 May, he had said he was quitting as the programme had "become the story" following reports of a feud between him and his co-host Holly Willoughby. His brother Timothy Schofield had also been jailed for 12 years over child sex offences.
Willoughby, 41, is due to return next Monday (5 June), having taken an early half-term holiday on 22 May.
She has said that "when reports of this relationship first surfaced, I asked Phil directly if this was true and was told it was not".
"It's been very hurtful to now find out this was a lie," her Instagram statement added.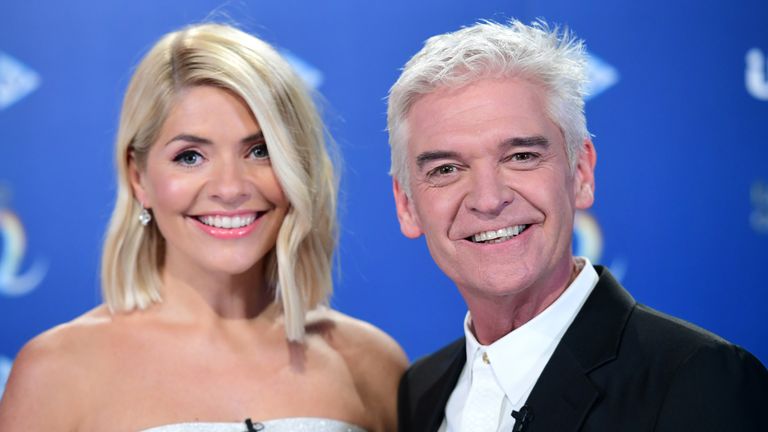 Read more:
ITV responds to rumours around show's future
Why Schofield's admission could kill off his career
Replacement presenters announced after Schofield exit
Schofield has now completely resigned from ITV and been dropped by his agents.
His statement to the Daily Mail also admitted lying about the affair, while still married to his wife Stephanie Lowe, to ITV, his agents and the media.
The controversy around the affair has raised doubts about both Willoughby's and the show's future.
ITV has denied any reports its flagship programme could be axed.