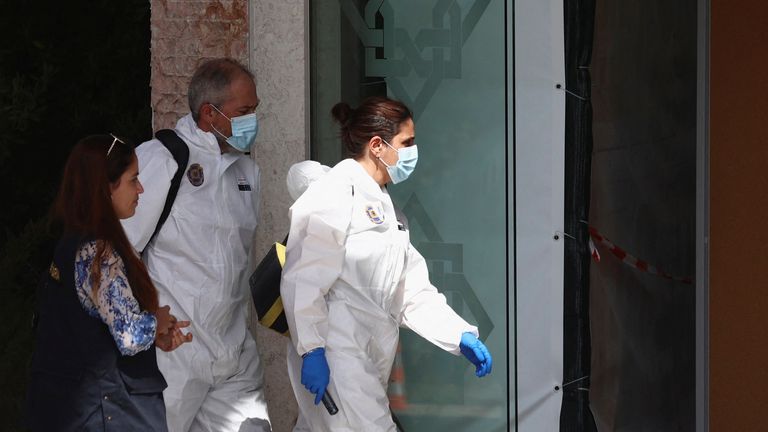 Two women have been stabbed to death at an Ismaili Muslim centre in Lisbon.
The suspect, reportedly of Afghan origin and who police say was "armed with a large knife", was shot at the scene.
Officers ordered him to surrender but he refused and advanced toward them before being "neutralised", police said in a statement.
He was arrested and taken to a hospital in the Portuguese capital where he is in police custody.
The victims were Portuguese staff members at the centre, Ismaili community leader Narzim Ahmad told Portuguese TV channel SIC.
Several other people were wounded in the attack at the Ismaili centre which took place just before 11am on Tuesday.
"Everything points to this being an isolated incident," Prime Minister Antonio Costa told reporters.
He added police were investigating the attack and it was too soon to speculate about a motive.
Read more world news:
Deadly fire at migrant facility near US border
'Afghan girls' education activist arrested in Kabul
Plastic surgeon accused of murdering missing lawyer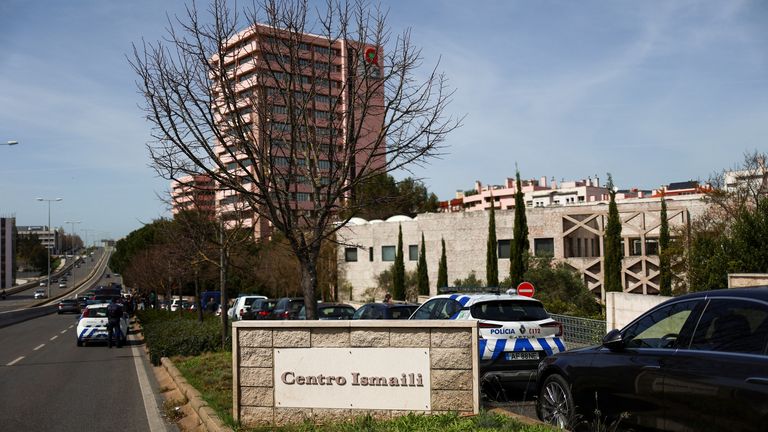 Ismailism is a branch of Shia Islam. Ismailis are a culturally diverse community living in more than 25 countries around the world.
Prince Karim Aga Khan, who is recognised by some followers as their spiritual leader, opened the centre in Lisbon in 1998.