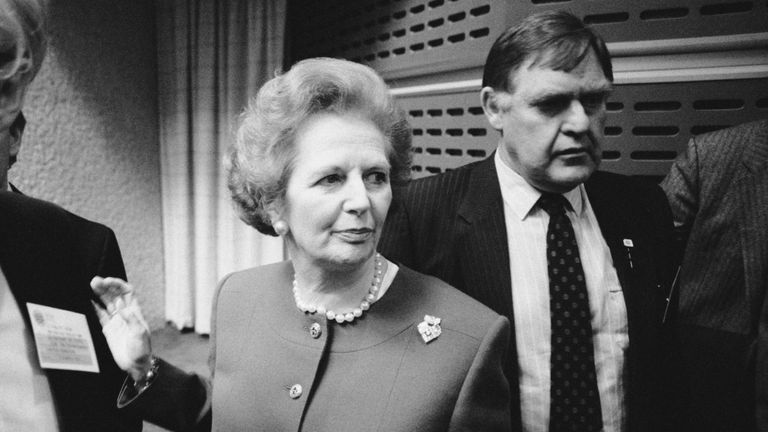 He was, we were told, a "Krakatoa press secretary".
And that wasn't by a critic, but by his devoted son, former Daily Express journalist John Ingham.
The tributes to Sir Bernard Ingham, Margaret Thatcher's legendary press spokesman at his funeral were – not surprisingly – warm, affectionate and humorous.
We gathered at St Mary the Virgin church in the medieval village of Bletchingley in Surrey on a crisp, sunny Monday morning to celebrate the life of Bernard, who died last month, aged 90.
The congregation – some of whom probably began their careers in the Middle Ages – included former Downing Street and Whitehall press officers who served Bernard loyally in the Thatcher years and doyens of the Parliamentary Press Lobby who sparred with him at his daily Number 10 briefings.
His son John told us about Bernard the dad, who watched Crystal Palace with him, home and away, and took the family on driving holidays around Europe, but avoided French autoroutes because he refused to pay the tolls.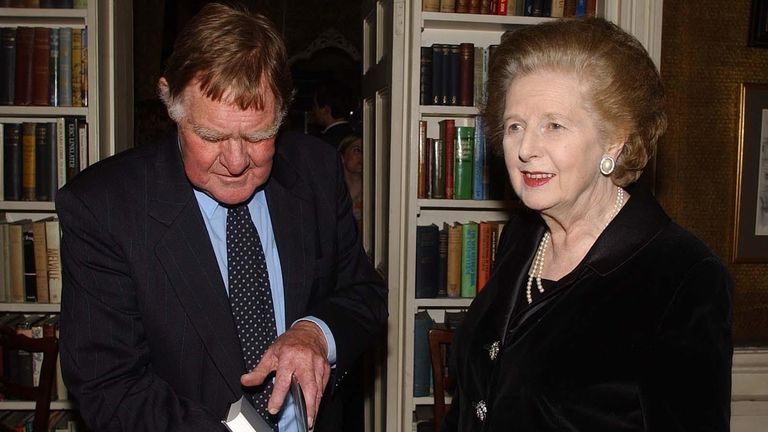 Charles Anson, who had been a Downing Street colleague, revealed that when he later became the Queen's press secretary they saw themselves as "wicket keepers at opposite ends of The Mall".
He regaled us with Sir Bernard's famous eruptions: "Bunkum and Balderdash" and – my favourite – an exasperated "Dammit!" when the Downing Street briefings became heated.
He also quoted the description of Sir Bernard's famous bushy eyebrows by his unofficial biographer, Robert Harris, who claimed they would "writhe and heave like a pair of lovesick squirrels".
Representing the lobby veterans present, Trevor Kavanagh, political editor of the Sun from 1983-2005 and still a columnist, said that despite the criticism of Sir Bernard when he was Mrs Thatcher's mouthpiece he was always scrupulously fair and unbiased in his briefings. "He barked, but never bit," said Trevor.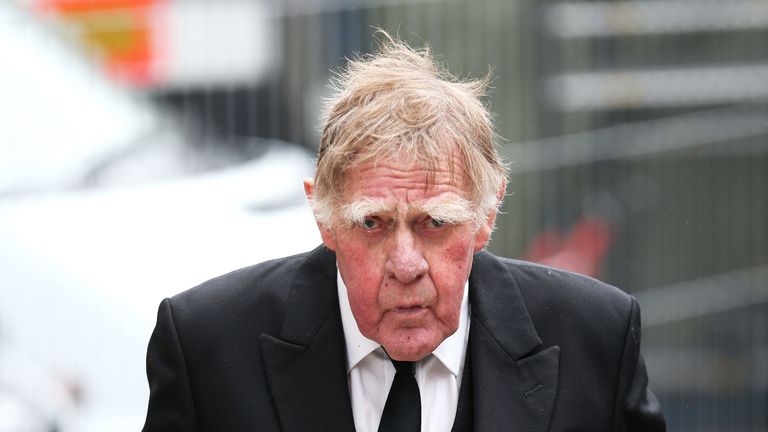 He revealed that when he wrote a letter to The Times, defending Bernard, he first consulted Alastair Campbell, then political editor of the Daily Mirror and later Tony Blair's spokesman, and claimed that Alastair had backed him.
Trevor also spoke about Bernard's summer holidays looking after the livestock on his brother's Yorkshire farm and claimed he always used to say that "cattle were more intelligent than journalists".
That led us nicely into the hymn "He who would valiant be…" which includes the classic line, "Who so beset him round, with dismal stories…" Another reflection of Bernard's view of political journalists?
But perhaps the best line of the whole service came from Reverend Michelle Edmonds in her address, who amused the congregation by speculating: "I wonder if heaven is looking for a press officer. You never know."