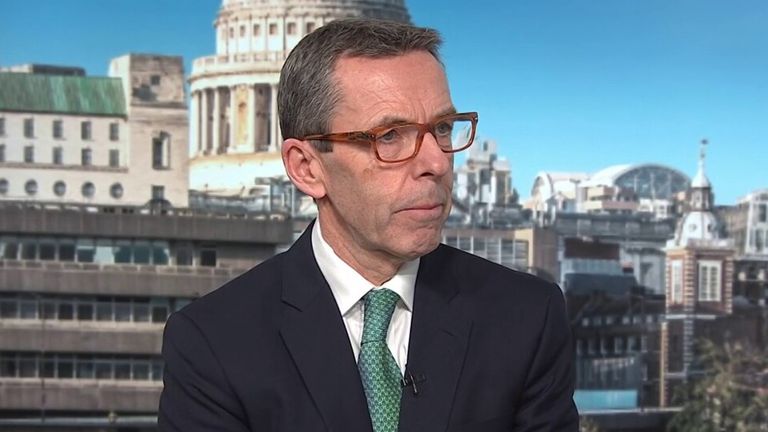 The European Central Bank has maintained its fight against inflation and imposed a large set of interest rate hikes despite market turmoil over the effect increases are having on bank balance sheets.
The central bank – responsible for monetary policy in the 20 nations which use the euro as their currency – was last week widely expected to impose the 0.5 percentage point hikes across its three main interest rates to maintain its battle against inflation.
But market speculation grew on Wednesday that it would shy away from such rises given the market mayhem that had taken hold in the wake of Silicon Valley Bank's collapse – hitting the stocks of all major European banks hard.
It culminated in a rout for shares in major Swiss lender Credit Suisse, which later took a financial lifeline to shore up confidence.
The ECB said it took its decision because "inflation is projected to remain too high for too long."
Banking shares on the continent took another hit in response, despite the central bank's assurances that it was aware of the sensitivities surrounding its rate hikes.
"The elevated level of uncertainty reinforces the importance of a data-dependent approach to the Governing Council's policy rate decisions, which will be determined by its assessment of the inflation outlook in light of the incoming economic and financial data, the dynamics of underlying inflation, and the strength of monetary policy transmission", the statement said.
"The Governing Council is monitoring current market tensions closely and stands ready to respond as necessary to preserve price stability and financial stability in the euro area."
Bank boss: 'Very different from 2008'

UK bank stocks remained in positive territory in the wake of the decision though NatWest dragged on the FTSE 100.
Major US banking stocks were down by about 1% at the open in New York – building on the big losses of recent days.
The meltdown for banking and many other financial services stocks reflects deep concerns among investors for the health of their balance sheets due to rising interest rates.
The aggressive pace of rate hikes across Western economies has raised the cost of servicing their debts and placed a greater strain, to varying degrees, on their balance sheets.
Regulators, including those in the UK, have insisted that there is no systemic risk and that banks are far better capitalised than they were before the financial crisis.