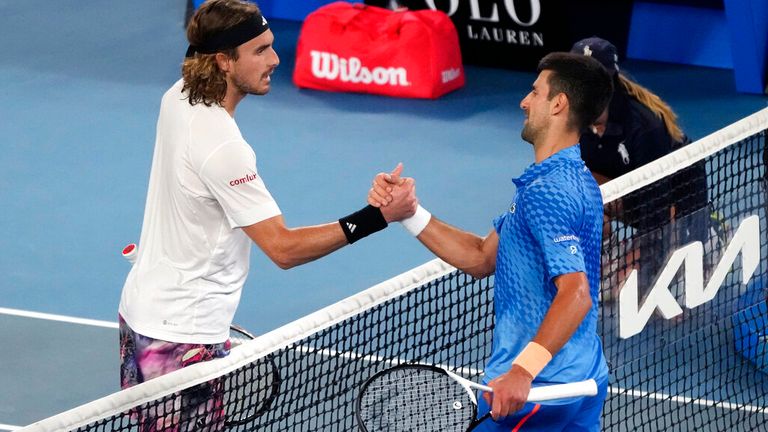 Novak Djokovic has won the Australian Open to equal Rafael Nadal's Grand Slam record, a year after he was deported over his COVID vaccination status.
The Serbian tennis star beat Stefanos Tsitsipas in three sets in the final in Melbourne on Sunday.
He has now equalled Nadal's Grand Slam record of 22 men's singles titles.
It is Djokovic's 10th Australian Open title.
His victory comes a year after he was unable to compete in the tournament when he was deported from Australia because he refused to have the COVID vaccine.
Djokovic defeated the Greek finalist 6-3, 7-6(4), and 7-6(5) at the Rod Laver Arena.
Tsitsipas also lost to Djokovic at the 2021 French Open.
The Serb broke down in tears as he hugged his family in the stands and even laid down, overwhelmed with emotion.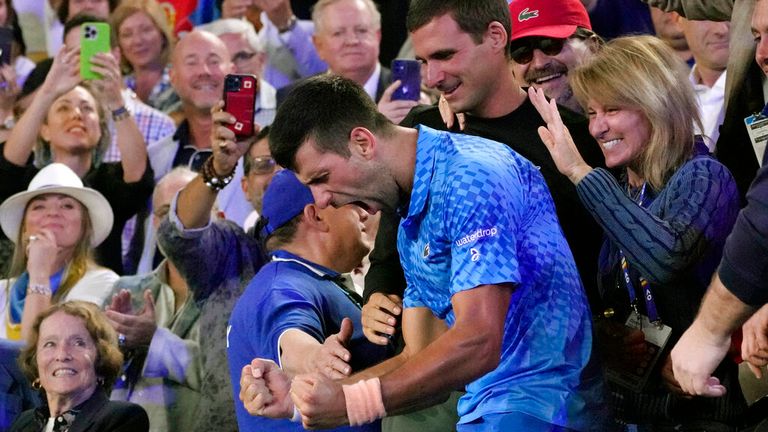 Now Djokovic's winning streak extends to 28 matches at the hard-court tournament.
A breakdown of his 22 major championships include seven from Wimbledon, three from the U.S. Open and two from the French Open.