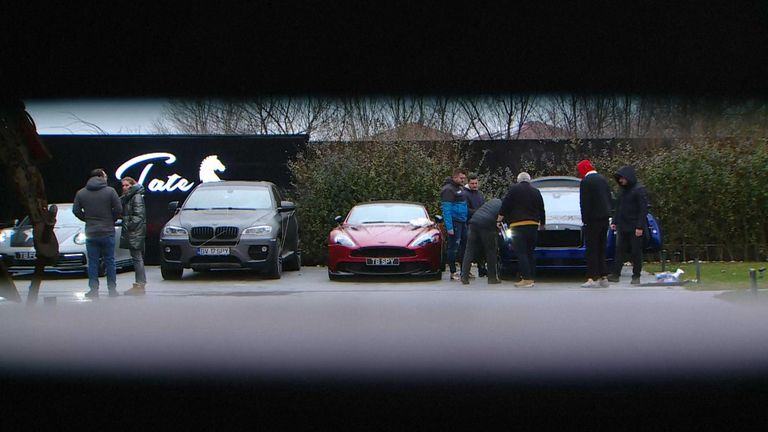 Andrew Tate and his brother Tristan will stay in custody until 27 February after a Romanian court extended their police detention.
The pair are being investigated over allegations of sexual assault and exploitation.
A judge has decided they must remain in prison for a further 30 days while police investigate.
The self-proclaimed misogynist was arrested in Bucharest on 29 December on charges of being part of an organised crime group, human trafficking and rape.
His brother Tristan and two Romanian women were also taken into custody. All deny the charges.
Ramona Bolla, a spokesperson from Romania's anti-organised crime agency DIICOT, said prosecutors requested the second 30-day extension on Thursday to keep all four in detention while investigations continue.
That request was granted on Friday, she said.
Andrew Tate's cars confiscated from villa

Read more:
Andrew Tate's lavish home may have to pay for his legal woes
Who is Andrew Tate, self-styled 'king of toxic masculinity'?
Prosecutors have said the Tate brothers recruited their victims by seducing them and falsely claiming to want a relationship.
Last week authorities in Romania seized several luxury cars from Tate's villa on the outskirts of the capital.
The 36-year-old British-US citizen has 4.4 million followers on Twitter and was previously banned from various prominent social media platforms for expressing misogynistic views and hate speech.
The former Big Brother contestant and kickboxer is believed to have lived in Romania since 2017.