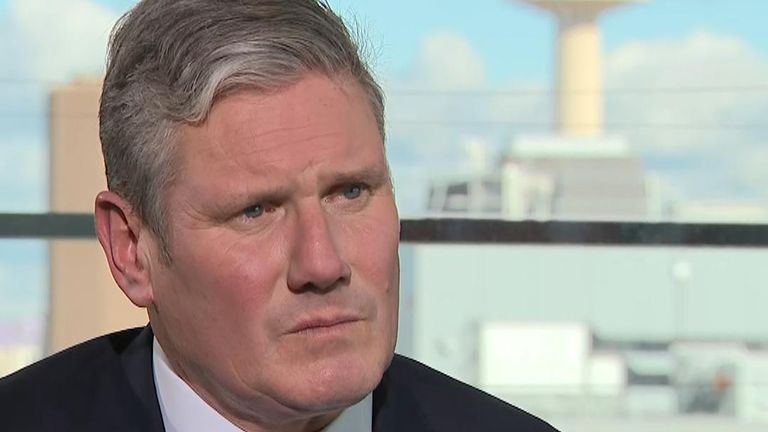 A government minister has admitted that scrapping the top rate of income tax only benefits the wealthy.
Speaking to Sky News, Chief Secretary to the Treasury Chris Philp said it was "true" getting rid of the 45p rate would only help the better off.
But he claimed it was "very often those are people who are internationally mobile – they can choose where to locate people… and we want those people to locate here in the UK".
UK economy latest news: Minister insists government won't change course
Mr Philp also said he "respectfully disagrees" with the IMF, who earlier this week criticised the government's economic plan for creating more inequality in the UK.
His comments come after days of turmoil in the markets following the Chancellor Kwasi Kwarteng's statement to the Commons on Friday.
The so-called "fiscal event" included a raft of tax cuts, including scrapping the 44p rate for those earning over £150,000, reducing the basic rate of income tax by 1p and cancelling the planned increase to corporation tax.
But it sent the economy into a spin as economists worried about the levels of borrowing the Treasury was committing to.
On Wednesday, the Bank of England was forced to intervene, launching an emergency government bond-buying programme to prevent borrowing costs from spiralling out of control and stave off a "material risk to UK financial stability".
Asked whether the government had made any mistakes, Mr Philp said "no one's perfect".
But he added: "I'm not going to sort of apologise for having a plan to grow the UK's economy."
He also defended Mr Kwarteng, who has been facing swathes of criticism, not just from economists – including Liz Truss's own external adviser, Gerard Lyons – but from Tory MPs too.
"The chancellor is in constant contact with the markets," he said. "He's meeting the governor of the Bank of England on a very regular basis."
'Amateur bunch need to get back to their offices'
The government is facing demands from opposition parties to recall parliament from its conference recess to deal with the ongoing economic troubles.
At the end of his party's conference on Wednesday, the Labour leader Sir Keir Starmer called on Mr Kwarteng to reverse Friday's announcements "before any more damage is done", telling Sky News that Ms Truss was a "danger" to the economy.
Sir Keir Starmer is asked by Sky News' political editor Beth Rigby if Liz Truss is a dangerous prime minister.

The Liberal Democrat leader Sir Ed Davey also told Sky News that it was "a totally unnecessary crisis… caused by the incompetence of this Conservative government" and the Tories should cancel their upcoming conference.
He said Mr Philp was "was blaming everyone else but the government and no one believes him – no one believes this Conservative government anymore. They've lost total credibility."
Sir Ed added: "It is no good Conservative ministers going off to their conference next week, going to their cocktail parties, quaffing champagne while the country is in crisis.
"Liz Truss, Kwasi Kwarteng, and the rest of this amateur bunch need to get back to their offices, stop their conference and sort this mess out – come to parliament and be held accountable."